EverSafe Newsletter
SENIOR FINANCIAL PROTECTION NEWS
Providing thought-provoking articles, commentary and general information on issues related to aging and financial health.
World Elder Abuse Awareness Day
2019 ELDER FRAUD WAS A KEY THEME IN CONFERENCES ACROSS THE US
On June 15th every year, World Elder Abuse Awareness Day (WEAAD) is observed in America and around the globe. This day draws attention to the millions of older victims of physical abuse, financial exploitation, and caregiver neglect around the world—and the unfortunate fact that most of these cases go unreported. We were busy this month at EverSafe, taking part in a number of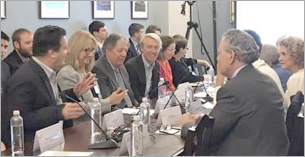 events and conferences to commemorate WEAAD. On June 4th, Howard Tischler and Liz Loewy participated in a bipartisan roundtable on Capitol Hill focused on how fintech and private/public partnerships can prevent elder fraud. This event, hosted by SIFMA (Securities Industry & Financial Markets Association) and the National Adult Protective Services Association (NAPSA), included presentations by fintech companies including SilverBills LLC (a bill-paying service for seniors and caregivers), TrueLink Financial (pre-paid debit card), and YouMail Inc. (robocall blocker), in addition to EverSafe. A week later, we presented at the SEC for NAPSA's annual WEAAD conference—once again on a panel that focused on technology solutions that have the capacity to prevent and identify elder abuse, including neglect in the home such as falls, issues with medication, and caregiver mistreatment. And we educated advisors at two major financial firms on strategies to prevent elder fraud, regulatory initiatives, and technology solutions focused on protecting investors' financial health.
Elder Fraud Prevention–in the News 
EVERSAFE SOLUTION FEATURED IN SEVERAL NATIONAL PUBLICATIONS 
Several recent articles in the national media have focused on elder financial exploitation, the most common—and most deadly—form of elder abuse. CBS News recently focused on the scourge of elder fraud in a June piece, citing groundbreaking research conducted by
the CFPB on the steady increase in reports of suspected elder fraud, as well as solutions, including EverSafe, for consumers who are serious about protecting themselves against scams. Consumer Reports cited EverSafe in a June piece that commended banks and firms for developing strategies to address vulnerable customers, but also recommending that they "take steps on their own" to protect themselves. Howard Tischler and Liz Loewy were interviewed for a June MarketWatch article on why seniors may be more secure banking online than visiting their local brick and mortar branches. And Liz Weston, from NerdWallet, wrote a great piece on how adult children can use online banking and other digital services, including EverSafe, to assist their parents with organizing their financial lives.
JUSTICE DEPARTMENT CREATES SPECIAL FRAUD TASK FORCE


Exciting news: the Justice Department has announced the establishment of a new task force focused on fraud schemes that target U.S. senior citizens. The Transnational Task Force will connect resources and expertise of the Department of Justice's Consumer Protection Branch, U.S. Attorneys' Offices, the FBI, the U.S. Postal Inspection Service, and other organizations. It will focus on investigating and prosecuting individuals and entities bwith foreign-based fraud schemes that affect seniors. The task force will use data analytics to focus on schemes that include "telemarketing, mass-mailing, and tech-support fraud schemes."
PHONY PRESCRIPTION DRUGS AND SUPPLEMENTS
Medications and supplements appear to be fodder for scammers of seniors. A current scam uses advertisements for medications commonly prescribed to seniors—purportedly offered at a significant discount. These drugs are promoted to be substitutes that are as effective as the original medication. Scammers behind these phony marketing offers are actually phishing for credit card or insurance information. Frequently, the cheaper drug is counterfeit—acting as a placebo. In that seniors constitute about one third of all prescription drugs in the U.S., and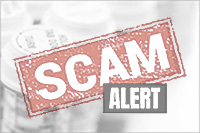 many of them face cognitive challenges, they are often the targets of this scheme.
In the same vein, a report released this month by the Global Council on Brain Health (GCBH)—a working group of top neurologists, scientists and researchers—concluded that supplements to "preserve or boost memory or cognition aren't worth the plastic they're bottled in." One AARP study of spending on different supplements marketed for "brain health" shows that 50-plus adults spend more than $93 million a month on these proprietary blends alone, and that the effects of these "remedies" are unproven. Moreover, there are no requirements for these supplements to be regulated by the U.S. Food and Drug Administration.
More Businesses Offering Caregiver Benefits
MAJOR CORPORATIONS OFFER SUPPORT FOCUSED ON AGING PARENT
A growing number of businesses are offering caregiving benefits that are focused not just on childcare, but support for aging parents. According to the AARP Public Policy Institute, one in five American workers report they are

currently providing assistance for older relatives. Moreover, almost 70% of those individuals reported that they were forced to take time off or make other work adjustments due to caregiving obligations. In response to those kinds of statistics, and the recognition that there are employees who have responsibilities caring for children as well as aging parents, many corporate programs now include these benefits as a way to improve attendance, performance and morale. Starbucks, Best Buy and Trip Advisor are three companies that have taken the lead in recognizing the importance of this kind of employee support, and are utilizing companies like Care.com to offer these benefits. We're hoping this is a venti initiative!