EverSafe Newsletter
SENIOR FINANCIAL PROTECTION NEWS
Providing thought-provoking articles, commentary and general information on issues related to aging and financial health.
Redefining Retirement
OUR ECONOMY PLAYS A ROLE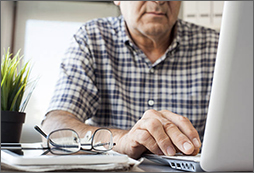 The definition of retirement is changing. Respondents to an ongoing survey, initiated in 2019 and conducted by AgeWave, indicate that they have changing ideas about how they view retirement. Last summer, about one-third of the 11,000\older Americans who participated said they "expected they would delay their plans for retirement." But when asked earlier this year, that number had escalated, according to CNBC, with 60% of respondents saying they expected to work in their senior years – either full-time, part-time or a combination of the two. Ken Dychtwald, the president of AgeWave, believes that many older workers who were thinking about retiring changed their plans during the pandemic. "Covid gave a lot of people used to working with others the experience of isolation," he said. "Many are now saying they want to stay in the game longer."
GOVERNMENT / LEGISLATIVE UPDATE
SPECIAL FINANCIAL ASSISTANCE PROGRAM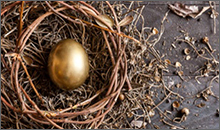 The SFA Program was enacted as part of the American Rescue Plan Act of 2021 ("ARP"). This initiative provides funding to underfunded multiemployer pension plans around the country. Its aim is to ensure that US employees, retirees, and their families receive the pension benefits they have earned through years of steady employment. This past month, the Pension Benefit Guaranty Corporation ("PBGC") published a final rule implementing the 2021 law. The program will provide funding assistance to severely underfunded multiemployer pension plans, many of which were negatively impacted by the COVID-19 pandemic. One aspect of this legislation is to ensure that Americans don't outlive their savings – or their retirement income. To learn more, you can read the press release here.
Robots in Later Life
NEW YORK STATE'S NEW PROGRAM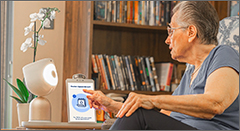 New York State is participating in an interesting new pilot program. The initiative brings a tabletop device to older adults as a form of companionship. While similar to a virtual assistant like Alexa or Siri, this robot can make small talk, initiate conversation, and provide reminders on when to take medication. The hope is that such a device may help in countering the social isolation experienced by many seniors – a problem that was exacerbated during the pandemic. New York State is buying 800 ElliQ robots from Israeli firm Intuition Robotics. While critics argue that technology cannot and should not replace the benefits of human companionship, proponents point to recent research indicating that social isolation may hasten dementia. Others argue that adults of all ages use voice apps like Waze and Alexa and that seniors shouldn't be denied the opportunity to take advantage of advances that can improve activities of daily living.
BEWARE OF UNEXPECTED GMAIL MESSAGES
Have you received an unexpected email from an old friend with the word "Hi" in the subject line from a Gmail address? Or an innocuous Gmail that appears to have a video or offer voice message attached? An increasing number of scams involving "baiting" have been reported using Gmail addresses. What is baiting? Baiting, according to cyber-security experts, uses "the.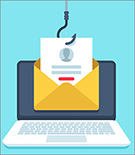 promise of an item or good to entice victims," such as "the offer of free music or movie downloads to trick users," who then provide login credentials. Often baiting precedes a full-blown phishing schemes. According to recent research, bait attacks are most often being generated by scammers using the Gmail platform. If you receive a suspicious looking Gmail email to your Gmail account, you can report it to Google by opening the email in your Gmail account under your web browser. Click on the three dots in the upper right-hand corner of the page and then select Report Phishing or Report Scam and let Google know about the problem. Unfortunately, if the suspicious Gmail is sent to a non-Gmail address, Google's only remedy is to report it to the FBI. If you are unsure whether a communication is legitimate, regardless of whether it comes from a Gmail address, EverSafe provides a service in which we evaluate suspicious emails for members and non-members. To have such communication reviewed, forward the questionable email to hotline@EverSafe.com and we will respond with our assessment within 24 hours.
Elton John's Last Tour
MUSIC LEGEND RETIRES FROM PERFORMING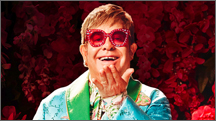 The Rocket Man has announced that he is retiring from the road. His goodbye tour began on July 15th in Philadelphia and will end at Dodger Stadium in November of this year. It will be the 75-year-old's 2,000th concert in the US. The performer told Good Morning America: "I'm determined to go out with a bang. I feel very joyous about the opportunity to go round the world and play and say thank you to all the fans that I've had…" He added that he wanted to spend less time on the road and more time with his young children. Elton is hardly the oldest rocker out there. Bonnie Raitt, 72, Mick Jagger, 78, Paul McCartney, 80, Ringo Starr, 82, and Willie Nelson, 89 – are all still touring!