EverSafe Newsletter
SENIOR FINANCIAL PROTECTION NEWS
Providing thought-provoking articles, commentary and general information on issues related to aging and financial health.
Promising Alzheimer's Treatment
FDA APPROVES A NEW DRUG
On January 6th, the U.S. Food and Drug Administration approved a drug called Leqembi for an accelerated approval path for the potential treatment of Alzheimer's disease, the most common form of dementia. This approval is clearly a significant and long-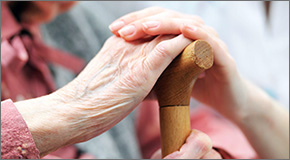 awaited step in researchers' quest to find a treatment for Alzheimer's disease. In the study involving Leqembi, scientists ran a double-blind study (in which neither the participants nor the researchers knew who received drug intervention or placebo until the trial was over) involving 856 patients with Alzheimer's disease. According to the FDA's announcement, "treatment was initiated in patients with mild cognitive impairment or mild dementia stage of disease and confirmed presence of amyloid beta pathology. Patients receiving the treatment had significant dose-and time-dependent reduction of amyloid beta plaque, with patients receiving the approved dose…having a statistically significant reduction in brain amyloid plaque from baseline to Week 79 compared to the placebo, which had no reduction of amyloid beta plaque." The promising results supported Leqembi's accelerated approval. It should be noted that there are various warnings associated with the drug and additional research is needed to look at the effect of the treatment on those with later stage dementia.
SECURE Act 2.0
A FEW HIGHLIGHTS
The SECURE Act 2.0 (Setting Every Community Up for Retirement Enhancement Act) was signed into law at the end of last year, as part of the government's $1.7 trillion omnibus spending bill. The Act is an extension of the original SECURE ACT of 2019 and contains significant provisions related to preparing for retirement. Here are a few:
Certain retirement accounts, including 401(k)s, have minimum distribution rules. And required minimum distribution (RMD) rules can cause tax penalties for individuals who fail to withdraw money from these accounts after a specified age. The SECURE Act 2.0 delays the onset of RMDs and increases contribution amounts into those plans. After previously increasing the age of required minimum distributions from 70.5 to 72 in the first Act, SECURE Act 2.0 delays the starting age further: individuals "turning 72 after 12/31/2022 will need to take their first distribution by age 73. Those turning 74 after 12/31/2023 will need to take their first distribution by age 75."
Qualified charitable distributions (QCD), or tax-free distributions of retirement plan assets to charities, are also affected. Individuals age 70.5 or older are still able to make distributions, but the SECURE Act 2.0 includes a provision that will adjust the $100,000 annual maximum of these QCDs for inflation beginning in 2024.
Roth IRAs are also affected by the Act. Employers will be able to provide employees the option of receiving vested matching contributions to Roth accounts, although it may take time for plan providers to offer this and for payroll systems to be updated.
The current tax code imposes a 10% penalty for distributions taken from a retirement account prior to reaching age 59.5. SECURE 2.0 Act expands the circumstances where penalty-free withdrawals can occur.
For more information on how the SECURE Act 2.0 may affect retirement planning, Fidelity offers additional takeaways here.
GOVERNMENT / LEGISLATIVE UPDATE
FUNDING FOR ADULT PROTECTIVE SERVICES
Adult Protective Services (APS) is the social services program provided by state and local governments serving older adults and adults with disabilities. These offices provide assistance to older and impaired adult victims of abuse, neglect, and financial exploitation who are unable to protect themselves or who have no one available who is willing and able to assist them responsibly. The 2023 omnibus bill passed by Congress in December included $15 million for Adult Protective Services (APS) formula grants across the country, according to the National Adult Protective Services Association (NAPSA). This was the first-ever inclusion of APS program funding in a regular appropriations bill and a significant step toward supporting states' APS programs and staff and empowering older adults and persons with disabilities. Still, as noted by NAPSA, the 2023 funding amount is a small investment, as compared to the support provided in federal fiscal year 2022 via the second round of American Rescue Plan Act (ARPA) funding. The amount was also significantly below the request of the president and recommendations by national stakeholders.
T-MOBILE BREACH AFFECTS MILLIONS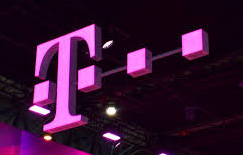 T-Mobile has announced that they are investigating another data breach. The wireless carrier notified law enforcement agencies and began working with a third-party cybersecurity company to investigate the breach that leaked basic personal and account information of 37 million subscribers. According to the company, the breach did not compromise customers' banking and financial information, such as credit cards or government-issued numbers. The breach was discovered on January 5th – only two years after it agreed to settle another leak that exposed the personal information of nearly 77 million subscribers.
Music and Dementia
POSITIVE IMPACT ON BRAIN HEALTH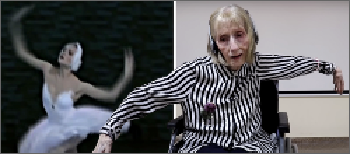 Researchers have studied the positive effects of music on the brain for some time. And in light of the hopeful news about new pharmaceutical advances like Leqembi, it's important to continue to look at the benefits of the arts on those who suffer from cognitive challenges. Music, dance, and art therapies are now prevalent throughout the country and used as interventions for patients with numerous neurological disorders. A perfect example is a ballerina, thought to be Marta Gonzales, who lived and danced in Cuba and New York City. In her later years, the dancer was admitted to a nursing home in Spain after being diagnosed with dementia. Although she was not communicative, this video of her responding to Tchaikovsky went viral. You can watch the music's effect on the ballerina's memory in this inspiring and moving video.