EverSafe Newsletter
SENIOR FINANCIAL PROTECTION NEWS
Providing thought-provoking articles, commentary and general information on issues related to aging and financial health.
Longest Shutdown in US History
HOW SENIORS WERE AFFECTED
The 35-day partial government shutdown was trying for all federal workers. Its effect on older Americans was uniquely impactful, and if it happens again on February 15th the fallout could be even worse. Fortunately, benefits like Social Security, Medicare and Medicaid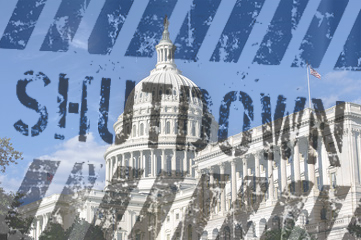 qualify as "mandated spending" and continue even when the government is shut down. Any new applications for these programs would likely be affected, however, in the wake of long waits due to federal staffing shortages. The FDA did curtail food and drug inspections during the last shutdown. This is especially dangerous for seniors because older adults are at a higher risk for hospitalizations after contracting lab-confirmed foodborne illnesses like salmonella, listeria and e-coli, among others. And although seniors relying on food stamps were able to obtain them during the last 35 days, the US Department of Agriculture had funding to provide them only until February, without new appropriations. About one in 10 senior households relies on food stamps, known as SNAP (Supplemental Nutrition Assistance Program), according to a piece in healthjournalism.org. Furthermore, HUD (The Department of Housing and Urban Development) was also set to deny renewal of rental assistance contracts that expired in December because of the shortfall in funding, and "Hundreds of thousands, if not millions, of low-income seniors, people with disabilities, and families with children that receive federal rental assistance face severe hardship if the government shutdown extends into February and March," stated Doug Rice, a senior analyst at the Center for Budget and Policy Priorities. For all of these reasons and others, the havoc of a second shutdown would be devastating for the nation's seniors.
New Theories in Alzheimer's Research
DENTAL HYGIENE & L-SERINE
As scientists and big pharma continue their efforts to address Alzheimer's disease, two unrelated but interesting studies have come to light. The first, reported in Science Magazine involved biotech research which confirmed that the bacteria causing gum disease are present in the brains of individuals with Alzheimer's—not just in their mouths. The study also found that in mice, this bacteria triggers brain changes typical of the disease. Neurobiologists familiar with this research are cautious, suggesting that microbial infections may play a role in Alzheimer's disease—without characterizing that they cause the disease. A second research initiative is the focus of a fascinating piece in Fortune. It highlights the work of a scientist named Paul Cox, who believes that he's closing in on a treatment that might prevent Alzheimer's disease, ALS, and other neurodegenerative diseases. Cox has steered a consortium of 50 scientists, who work at a nonprofit called Brain Chemistry Labs, to study L-serine, which he believes could significantly delay the onset of Alzheimer's and slow the progress of the disease. The Cox team has looked at the effect of L-serine in monkeys with plaques and tangles in their brains, as well as the Japanese population in Ogimi, a demographic known for its longevity—and the results have been impressive. The FDA has previously approved the use of L-serine as a safe supplement, and doctors prescribe it for chronic fatigue syndrome. Best take way from the Fortune piece? "There's lots of L-serine in bacon."
SENATE COMMITTEE ON AGING
In January, according to the 
Wall Street Journal
, the 
US Treasury reported
 that a record high 24,454 suspected cases of elder financial abuse were referred to US banks in 2018—more than double the amount five years earlier. Aging professionals understand this statistic: the number of Americans living longer, the large percentage of wealth held by seniors, and the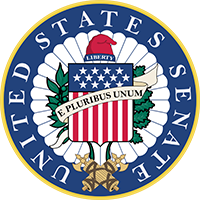 prevalence of dementia make for a perfect storm. It's also likely that more cases of elder fraud are being reported as regulators are now more focused on this growing problem. Congress passed a 
banking reform package
 (including the Senior Safe Act) in 2018 that includes immunity for certain financial services professionals who report suspicious activity suggestive of elder financial abuse to law enforcement, as long as there is training on this issue at the bank. The 
US Senate Aging Committee
 met in January and focused on federal efforts to combat elder fraud. Senator Bob Casey outlined legislation he has introduced entitled the 
Stop Senior Scams Act
, which would ensure retailers, financial institutions and wire transfer companies focus on ways to train employees to help stop financial fraud and scams targeting seniors. Testimony cited the importance of technological innovation in fighting elder financial exploitation and 
EverSafe
 was named as one such tool.
Bank Misses Red Flags
NEARLY $800K LOST IN ROMANCE SCAM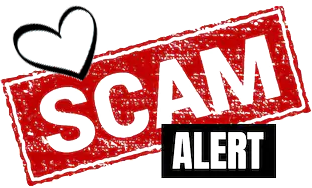 The son of a Canadian senior is pointing the finger at TD Bank for failing to recognize "red flags" that his father was the victim of a romance scam. Robert Hogg lost his life savings after sending a total of $733K, over a period of seven months, to a woman he met online. The victim met "Sophia" after losing his wife to a long battle with cancer. Hogg went in person to his TD branch to wire funds to Malaysia—believing he was loaning the funds to his new romantic partner. The bank claimed that they questioned Mr. Hogg about the transfers, and he appeared to have legitimate reasons for the wires. Once his investment accounts were depleted, TD opened a home equity line of credit for $300,000, much of which was also wired offshore. The case, chronicled here, illustrates how quickly a victim's life savings can be drained without notice to loved ones or caregivers—and the importance of tech tools that monitor accounts and alert contacts at the first sign of erratic activity.
PHONY APPLE CELL PHONE CALLS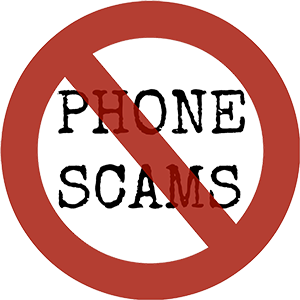 Attempts to steal personal information and money through cell phone calls remain a growing problem for seniors, and the scams have become more sophisticated. Scam calls to consumers who own iPhones are now appearing on Caller ID as though they are coming directly from Apple Support. This phishing scam spoofs automated call displaying Apple's logo, address and real phone number, and warns about a data breach at the company. According to a piece in Krebsonsecurity, "…if the recipient is an iPhone user who then requests a call back from Apple's legitimate customer support Web page, the fake call gets indexed in the iPhone's 'recent calls' list as a previous call from the legitimate Apple Support line." Consumers should be made aware of these kinds of "support" calls, and if there is any doubt about a communication, contact the legitimate support line (e.g. Apple.com) at the company.
Webinar on Elder Fraud for Financial Services
ASSOCIATION OF CERTIFIED FINANCIAL CRIME SPECIALISTS
EverSafe will be presenting with the Consumer Financial Protection Bureau at an ACFCS webinar on February 6th entitled "Identifying & Resolving Elder Fraud: Strategies for Financial Institutions." Best practices and innovative strategies on the topic of identifying and resolving elder financial abuse will be covered.