EverSafe Newsletter
SENIOR FINANCIAL PROTECTION NEWS
Providing thought-provoking articles, commentary and general information on issues related to aging and financial health.
Homesharing – the Latest Trend
DOES THE ARRANGEMENT WORK FOR OLDER ADULTS?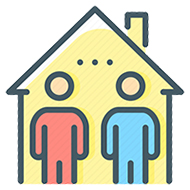 The concept of sharing one's home through a rental agreement has gained in popularity among older Americans. It can offer financial support and companionship to both homeowner and renter. According to a recent piece in Forbes, an increasing number of Americans over 65 are now living with unrelated roommates. And AARP found "significant interest in homesharing, with 32% of Americans over 50 at least willing to consider it." According to an executive from Silvernest, a homesharing service focused on older renters, there are steps both parties can take to ensure that the homesharing arrangement is successful. They include having a conversation in advance that addresses potential issues, such as "guests, quiet hours, expectations around cleanliness and tidiness, rules for TV use or shared spaces like the kitchen…" as well as "social distancing practices, cleaning, and other COVID-19 precautions."
Got Google Chrome?
BEWARE OF SECURITY ISSUES
Google Chrome users should be on alert. Google has confirmed they have issued the latest emergency security update for the Chrome web browser. The latest update of Chrome patches a total of eight security vulnerabilities, one of which, Google has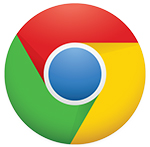 confirmed, is a vulnerability that attackers are already exploiting. Attaining the latest update should be straightforward. You can request that Chrome perform this update if one is available. According to 9 to 5 Google, this is how to manually update:
Open Google Chrome on your computer.
Look for the three-dot menu at the top right of the browser and click it.
Click Help, and then click About Google Chrome.
Click Update Google Chrome.
You should perform the update on all devices on which you are using Chrome (e.g. Desktop, Laptop, Tablet, Mobile Phone).
GOVERNMENT/ LEGISLATIVE  UPDATE
CHANGE IN FINRA'S 'REPORT & HOLD' RULE
FINRA Rule 2165 has been amended. The Financial Industry Regulatory Authority has adopted changes to Rule 2165 (Financial Exploitation of Specified Adults) to permit its member firms to: (1) place a hold on securities transactions (in addition to their current ability to hold disbursements of funds or securities) where there is a reasonable belief of financial exploitation; and to (2) extend a temporary hold on disbursements or transactions for an additional 30 business days, beyond the current maximum of 25 business days (for a total of 55 business days), if the member firm has reported the matter to a state regulator or agency, or a court of competent jurisdiction. The changes to this rule will be effective on March 1, 2022 and will almost certainly help broker-dealers do more to protect at-risk clients who appear to be the targets of investment scams.
ROMANCE SCAMS PERSIST – WITH A NEW TWIST
Romance scams are a big business for fraudsters – even in the wake of Valentine's Day. And one of the latest variations? Fraud involving cryptocurrency. Cryptocurrencies enable scammers to remain anonymous, making financial activity far more difficult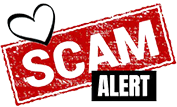 to trace. The Federal Trade Commission has recognized that crypto provides an attractive entry point for criminals looking to ensnare older investors with money. And many of these scammers target people who are lonely – especially during the pandemic. The FTC announced this month that romance scams were up 80% in 2021, with the largest reported losses being in crypto. The typical scam looks something like this, according to the regulator: "People are led to believe their new online companion is a successful investor who, before long, casually offers investment advice. These so-called investment opportunities often involve foreign exchange (forex) trading or cryptocurrency. And when people follow this investment "advice," they wind up losing all the money they "invest." One woman recently reported losing $390K in a crypto scam to a man she met online. Educating loved ones not to communicate with strangers online, especially on dating apps, is critical. And consider the use of fintech tools to help family members and clients keep an eye on financial accounts.
Black History Month
CELEBRATING INSPIRATIONAL OLDER BLACK AMERICANS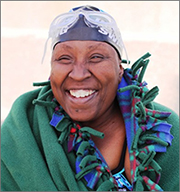 Every February, we celebrate the contributions of African Americans who have helped to shape history. Many of us have been inspired by the work of great Americans like Dr. Martin Luther King, Jr. and Rosa Parks. But there are so many Black Americans who have changed the world through their passion, courage, and groundbreaking accomplishments – in their elder years. Carrie Meek, the first African American woman to be elected to Congress – did so when she was 66 years of age. 74 year old Vivian Stancil, pictured, lost her vision at 19, but went on to become the first blind teacher in Long Beach, California. She now runs a foundation to help seniors participate in sports and fitness. And then there is Mélisande Short-Colomb, who at 63 enrolled as a freshman at Georgetown University – an institution she learned had enslaved and sold her ancestors in the 1800s. Short-Columb has recently told her story in a play, entitled "Here I Am," which addresses this little known history. Read more about senior Black leaders in US history here.