EverSafe Newsletter
SENIOR FINANCIAL PROTECTION NEWS
Providing thought-provoking articles, commentary and general information on issues related to aging and financial health.
2021 Begins the Decade of Healthy Aging
UNITED NATIONS FOCUSES ON AGING & LONGEVITY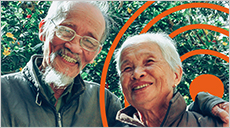 On December 14th, the United Nations (UN) announced that 2021 will start an initiative called the "Decade of Healthy Ageing." According to the UN and the World Health Organization (WHO), public acknowledgement of this program will improve: "how we think, feel and act towards age and ageing; facilitate the ability of older people to participate in and contribute to their communities and society; deliver integrated care and primary health services that are responsive to the needs of the individual; and provide access to long-term care for older people who need it." One goal of this program is the creation of a collaborative virtual platform, where knowledge and subject matter expertise on aging issues can be accessed and shared by anyone—anywhere in the world.
Here's to a Safer 2021…
WITH SCAM WATCH LESSONS FROM 2020
When we look back on the challenges of 2020, scams and elder fraud may not be the first things that come to mind. But 2020 was a banner year for scammers. Criminals exploited the pandemic in many ways that should provide a warning for the New Year—and the ongoing need to guard against fraud.
Older adults were often the targets because the pandemic has left so many isolated and vulnerable. In one fast-growing scam, crooks lured consumers onto fraudulent websites, where they pretended to offer adorable puppies for sale. Yet the pets were never delivered and didn't even exist. According to the Better Business Bureau, the puppy scams typically cost victims $700.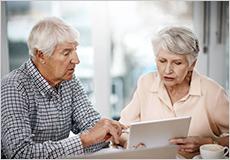 Throughout the pandemic, scammers have exploited people's anxiety and need for treatments and cures, investors' desire for easy profits, and consumers' need for protective supplies. They attempted to steal relief checks. And they pursued these goals with the help of email, texts, robocalls, and technologies that hid their true identities.
Law enforcement has warned about phony financial offers on Facebook and other social media, as well as fake clinical trials for Covid-19 cures—all designed to capture personal information. They have also blown the whistle on an elder fraud scam in which strangers offer household help to vulnerable seniors—only to take their money.
Nationally, victims have reported losing more than $189 million in stimulus-related schemes, a problem that recently prompted Florida's attorney general to put out a consumer alert. Criminals have reportedly found ways to connect with each other on the Dark Web and exchange intelligence for use in pandemic-related schemes. Con artists have posed as contact tracers to pry personal data out of unsuspecting individuals. And identity thieves have used victims' names to apply for illicit unemployment benefits.
Fortunately, you can protect your identity and savings and elude the scammers by recognizing certain red flags. The Federal Trade Commission offers the following advice to help you avoid becoming a victim to pandemic frauds – and their future variations:
Don't respond to texts, emails or calls about checks from the government. Here's what you need to know.
Ignore offers for vaccinations and miracle treatments or cures. Scammers are selling products to treat or prevent COVID-19 without proof that they work.
Learn how to tell the difference between a real contact tracer and a scammer. Legitimate tracers need health information, not money or personal financial information.
Be wary of ads for test kits. Most test kits being advertised have not been approved by the FDA and aren't necessarily accurate.
Hang up on robocalls. Scammers are using illegal robocalls to pitch everything from low-priced health insurance to work-at-home schemes.
>Watch for emails claiming to be from the Centers for Disease Control and Prevention (CDC) or World Health Organization (WHO). Use sites like coronavirus.gov and usa.gov/coronavirus to get the latest information (see below). And don't click on links from sources you don't know.
Do your homework when it comes to donations. Never donate in cash, by gift card, or by wiring money.
Remember: you can get in front of the scammers by protecting your/your loved ones' finances, identity, and real estate. Identity theft is only part of the problem, and typical credit report monitoring services will not alert you to issues like the use of stolen credit/debit cards, fraud in investment and retirement accounts, the opening of new depository accounts, or changes to the title of your home. A comprehensive platform like EverSafe—will.
Learn More About COVID Scams
Hopefully, the pandemic will be defeated in the coming months, and Covid-19 will no longer provide such a lucrative opportunity for con artists. In the meantime, fraudsters remain on the prowl for new ways to take your money. Always treat your personal data with care.
If you wish to learn more, here is a sample of official websites that feature helpful information on the tidal wave of Covid-19 scams:
FDA APPROVES COVID VACCINES
With unprecedented speed, the Food and Drug Administration (FDA) has authorized the emergency use of two vaccines this month: one by Pfizer and BioNTech and another by Moderna. These vaccines both require two doses. Public health officials anticipate that vaccines from additional manufacturers, including those requiring only one dose, will be available by the spring of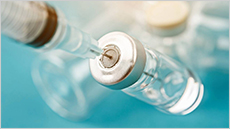 2021. The Center for Disease Control (CDC) has recommended that health-care workers and residents of long-term-care facilities receive priority in the first phase of distribution. Seniors who are 65 and older are next in line, with distribution for this cohort starting in January. According to Jennifer Kates, a senior vice president for the Kaiser Family Foundation, "Seniors could start getting their vaccines maybe in the first quarter, but it really is going to depend on how quickly supply ramps up." Availability will largely depend on how many doses each state receives—which is based primarily on the population of each state. CVS, Walgreens, Costco, Kroger, and Publix are a few of the businesses preparing for distribution of approved COVID vaccines in the spring.
Senior Choir Rocks
MASSACHUSETTS CHOIR OF OLDER VOICES DELIGHTS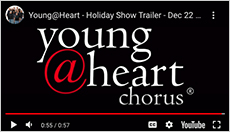 A wonderful CBS Sunday Morning television piece in December highlighted a Northampton choir called the 'Young at Heart.' While we here at EverSafe would prefer a different name (problem with 'Old at Heart'?), we do love what this group is doing to enhance its members'—and its audiences'—lives. The Young@Heart chorus is known to perform rock and roll, hard rock, and even punk rock tunes, including Bob Dylan, Green Day, Cake, Madonna and more—their own way. Directed by Bob Cilman, the average age of the 38-year-old chorus is 85. You can learn more about this group here, and sign-up to see their first-ever virtual holiday concert (free) on Tuesday, December 22 at 7:30 pm EST at www.youngatheartchorus.com/event. See you there!
Holiday Time at NYC's Rockefeller Center
FAMOUS CHRISTMAS TREE REVEALS… AN OWL!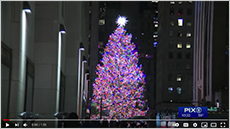 Every year, a tree is brought to Rockefeller Center in midtown Manhattan and lit in a public ceremony overlooking the Center's well-known skating rink. Hundreds of thousands of people come to see the tree. This year, the beautiful tree was shipped to New York from upstate New York—and it held a special surprise. An owl was discovered trapped in the 75-foot spruce. The owl was removed with great care, wrapped in a blanket—and immediately shipped to a wildlife center. And naturally, the owl was named 'Rocky,' and is now the subject of a new children's book. See the tree lighting here.