EverSafe Newsletter
SENIOR FINANCIAL PROTECTION NEWS
Providing thought-provoking articles, commentary and general information on issues related to aging and financial health.
Aging, Cognition & Financial Health Conference
EVERSAFE PRESENTS AT THE FEDERAL RESERVE BANK IN PHILADELPHIA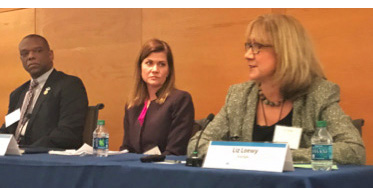 Last month, EverSafe presented at a conference in Philadelphia that brought together financial services professionals, regulators, and aging professionals to discuss "Aging, Cognition, and Financial Health." The event, co-hosted by thePhiladelphia Fed and the Penn Memory Center at the University of Pennsylvania, focused on a number of issues including the startling lack of official information-gathering pertinent to elder abuse and exploitation, the relationship between diminished capacity and financial acumen, as well as ways fraud and risk tools can be enhanced to detect fraud in later life. The conference addressed timely and important challenges, given that approximately five million Americans are currently living with Alzheimer's disease.
Senior Safe Act Making Headway
LEGISLATION APPROVED BY SENATE COMMITTEE
On December 5th, the Senate Banking, Housing, and Urban Affairs Committee voted 16-7 to approve the Senior Safe Act which will serve to encourage financial advisors, investment advisors, insurance companies and depository institutions to report elder financial exploitation without violating privacy laws. The Committee reviewed the Act as part of its markup of The Economic Growth, Regulatory Relief and Consumer Protection Act (S.2155). The next step is for S.2155 to be considered in the Senate in early 2018, followed by a vote in the House and then if it is passed, the Senior Safe Act would become law as part of this larger banking regulation bill. The Senior Safe Act is based on an initiative in Maine that  included educating financial services professionals to be more vigilant in identifying signs of fraud and exploitation when interacting with senior clients. Of course, a number of states currently have statutes mandating that professionals at financial institutions report suspected elder financial abuse—click here to learn the reporting requirements in your state.
MD Arrest & Conviction—a Typical Case of Elder Fraud
HOUSEKEEPER STEALS MONEY FROM 90-YEAR-OLD CLIENT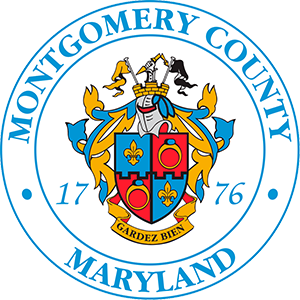 Last month, a housekeeper and her husband were convicted of swindling $1.2 million over three years from their 90-year-old Montgomery County client who suffered from dementia. The criminals, sentenced to 55 years in prison, were apprehended after bank officials became suspicious regarding large, erratic withdrawals from the accounts of the victim, now deceased. "This case of elder fraud is somewhat typical," according to Liz Loewy, a former prosecutor and now general counsel at EverSafe. "We're not always fully aware when we start to lose the ability to manage our money as we age. Financial institutions need to enhance their analytics to identify more scams at their inception, and consumers should consider forming a team to keep an eye on each other's accounts."
GRANDPARENT GIFT CARDS
An older couple living in Queens, New York was recently scammed for more than $20,000 in a scheme known as the Grandparent Scam. The victims received an urgent phone call from an individual claiming to be an attorney who was representing their grandson after a car accident. The scammer informed the couple that legal fees had to be paid, and directed them to send gift cards purchased from the retail store Target. Once the couple realized that they had been conned, their efforts to obtain a refund were unsuccessful. Target now has a Fraud Prevention Page and other retailers are beginning to post signs in stores warning of gift card scams. Family members and clients should be educated about this scam, with a caveat that any professional who requests payment via gift cards should be viewed with suspicion.
HOLIDAY SAFETY TIPS
Online shopping has become increasingly popular as shoppers prefer to make purchases from the comfort of their homes where they can quickly compare prices and locate good deals. The Financial Industry Regulatory Authority (FINRA) encourages customers to stay safe when shopping for the holidays online. Some of their tips include:
Skipping public Wi-Fi—It's easier for hackers to locate passwords and financial information when consumers use Wi-Fi that is on a public network at venues like coffee shops, hotel rooms and airports;
Thinking before you click—Many phishing emails are sent during the holidays—they are often disguised as special offers with URL links leading to phony websites;
Monitoring statements—Consumers should keep a close watch on bank and credit card statements to identify fraud as quickly as possible.
2018 What's Next Boomer Business Summit
UNDERSTANDING THE LONGEVITY ECONOMY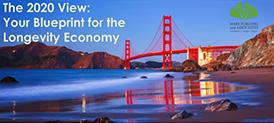 Now in its 15th year, the What's Next Boomer Business Summit will take place on Wednesday, March 28th in San Francisco during the annual American Society on Aging conference. The Summit, produced by Mary Furlong and Associates, brings together Fortune 100 companies, leading startups, and established nonprofit organizations who are innovating in the longevity marketplace to meet the interests and needs of the aging baby boomer population. Registration is now live! Reserve your seat at: www.boomersummit.com.
EverSafe can help you implement the "Trusted Contact" rule!


Are you a Broker-Dealer or a registered representative of a broker/dealer firm? Then you're probably aware that FINRA (the Financial Industry Regulatory Authority) amended Rule 4512 and implemented FINRA Rule 2165, effective February 5, 2018. This means that broker dealers, upon the opening of an account, will be required to take steps to obtain the name of a "Trusted Contact," who may be contacted regarding issues related to those accounts. EverSafe's exclusive Trusted Advocate feature makes it easy. We'll take care of obtaining Trusted Contacts' name(s) and contact information for you, ensuring they are notified. 
We can add fraud monitoring, with alerts to "Trusted Contacts," if requested.


Please email TrustedContact@EverSafe.com if you are interested or have questions.