EverSafe Newsletter
SENIOR FINANCIAL PROTECTION NEWS
Providing thought-provoking articles, commentary and general information on issues related to aging and financial health.
Money Magazine Cites Best Banks for Seniors
EVERSAFE CITED IN PIECE ON SENIOR-FRIENDLY BANKS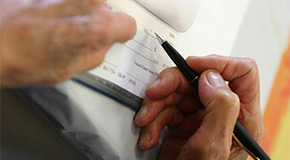 Money evaluated 18 of the largest brick-and-mortar banks in the US to determine the best banks for older consumers. To complete their study for 2019, Money consulted the recommended guidelines outlined by the Consumer Bureau and AARP. Money then sent a checklist to each bank, asking if they require staff to undergo elder financial fraud training, permit customers to set up alerts for large withdrawals and suspicious activity, report potential fraud cases to the authorities, utilize software to monitor account activity—and offer the ability to set up read-only access to accounts and advanced consent to alert trusted contacts when there is suspected fraud. The winning banks this year were TD Bank, with Honorable Mentions to PNC and Chase. EverSafe's fintech solution was referenced in the piece, which was focused on financial institutions' efforts to address fraud in later life.
Vulnerability to Scams Linked to Dementia 
FINDINGS COULD HAVE IMPORTANT MEDICAL SIGNIFICANCE 
A recent study conducted by Rush University's Alzheimer's disease Center examined the correlation between an individual's vulnerability to scams and an impending diagnosis of dementia in older people. As a part of the study, 935 participants in their 70s and 80s took a scam-awareness questionnaire and then had annual brain scans. Those who originally tested with a low level of scam awareness were more likely to develop cognitive impairment. While this study did not establish a definitive link, it does show a need for further research. Jason Karlawish, a doctor from the University of Pennsylvania, suggested that the study was "a call to action to health care systems, the financial services industry and their regulators." Dr. Karlawish and EverSafe were featured in a television piece on the same subject last year.
Let's Talk: Boston Event Focuses on Financial Health
BENCHMARK & BANK OF AMERICA HOST PANEL & DISCUSSION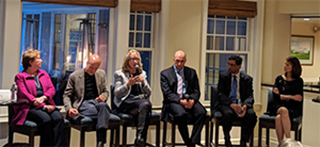 Benchmark Senior Living and Bank of America Merrill Lynch joined forces for an in-depth panel conversation on April 2nd to a full house, with experts from banking, cybersecurity, elder law and senior care to discuss how families can protect their assets and identity. Philip Marshall, grandson of the late Brooke Astor, described how it felt to witness the exploitation of his grandmother by his father. The event was hosted by Benchmark's Linda Amir, Director of Senior Care Financial Solutions. Tips from the panel included: setting up a monitoring service for all financial accounts; freezing your credit report—and that of your senior loved one—so that no one can apply for or secure credit in your name or their name without you knowing about it; adjusting social media settings, particularly Facebook, so that only friends can see information; not posting on social media when you're going on vacation; and enabling multi-factor authentication on all online accounts to make it more difficult for fraudsters to hack into accounts.
WIRE FRAUD SCAM TARGETS DIRECT DEPOSIT PAYCHECKS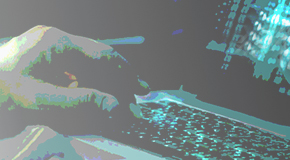 A new wire fraud scam targets direct deposit accounts in an effort to have employees' paychecks re-routed to the scammer. The fraudster typically impersonates the company's high-level personnel and, using a phony but legitimate-looking email, writes to Human Resources—asking that they redirect their direct deposit payments to a new fake address. The emails are typically "brief, polite and lightly urgent, and often ask HR personnel to change the direct deposit information quickly, before the next paycheck."
MAINE GOVERNOR SIGNS LAW TO PROTECT VULNERABLE CITIZENS FROM EXPLOITATION
The state of Maine has taken steps to protect their citizens' financial health. "An Act to Protect Vulnerable Adults From Financial Exploitation" requires qualified individuals, including broker-dealers and investment advisors, who reasonably believe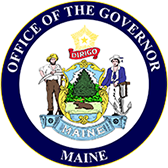 that financial exploitation of a vulnerable adult may have occurred, may have been attempted or is being attempted—to report those cases to the Securities Administrator (within the Department of Professional and Financial Regulation, Office of Securities), and the Department of Health and Human Services. The law also gives broker-dealers and investment advisors who suspect financial exploitation the power to delay disbursing funds from a vulnerable customer's account, and authorizes them to disclose their concerns to pre-designated third parties in certain instances. This new state legislation is similar to the FINRA Rules focused on senior investors, and is consistent with the recently enacted Senior Safe Act. Maine joins dozens of other states that have changed their state's laws to mandate the reporting of suspected fraud affecting a vulnerable customer. EverSafe keeps an updated clickable US map displaying each state's mandated reporting requirements for financial services professionals.
Music & the Aging Brain
LEARNING AN INSTRUMENT MORE BENEFICIAL THAN 'BRAIN GAMES'
Recent studies have found that learning to play a musical instrument is one of the most effective ways to keep your brain in shape as you age. According to a piece in Inc. Magazine, a study at the University of Illinois recently determined that despite the touting of popular 'brain training games' (e.g. Lumosity, Brain HQ) as ways to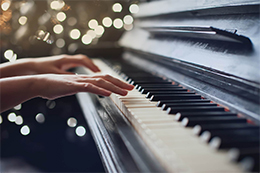 enhance memory and cognition with age, there's little evidence that they improve anything more than "the specific tasks being trained." One of the popular businesses running an online 'brain game' was fined $2 million for false advertising. The Inc. piece cites new research from the University of Montreal and other studies in contending that the best way to keep one's brain sharp is to learn to play a musical instrument. According to the piece, studies have established that "musical training can change brain structure and function for the better. It can also improve long-term memory…These studies prove that learning a musical instrument increases gray matter volume in various brain regions…and strengthens the long-range connections between them." The piece also discusses the importance of learning music in strengthening the brain's executive function—in both children and adults.