EverSafe Newsletter
SENIOR FINANCIAL PROTECTION NEWS
Providing thought-provoking articles, commentary and general information on issues related to aging and financial health.
Restitution for Madoff Victims
PONZI VICTIMS' FUND MAKING NEW DISTRIBUTIONS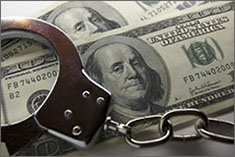 The infamous Bernie Madoff was sentenced in 2009 for committing a Ponzi scheme in which he stole billions from investors over the course of three decades. Many of his victims were older retirees and veterans who were forced to seek new employment after losing their life savings. This month, the US Attorney for the Southern District of New York announced that victims will be receiving another portion of their latest distribution. Damian Williams announced that the Madoff Victim Fund will be distributing approximately $372 million to 40,000 victims worldwide who were affected in the fraud scheme. Approximately $4 billion has now been distributed to Madoff's victims. Williams said that this eighth payment will bring their total recovery to 88.35% of their losses.
Alzheimer's Drug Shows Promise
MAYO ANNOUNCES POSITIVE CLINICAL TRIAL
An experimental Alzheimer's drug called Lecanemab has shown encouraging results, according to researchers. The drug slowed cognitive and functional decline in the early stages of the disease, causing guarded optimism among scientists in the wake of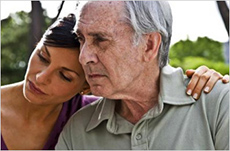 numerous Alzheimer's drug trials that have failed. According to the director of the Mayo Clinic in Minnesota, Ronald Petersen, Lecanemab slowed the disease by 27% compared with a placebo, offering hope for those diagnosed and their loved ones. Researchers have been focused on slowing the advance of Alzheimer's for decades, and the number of Americans living with the disease is expected to double to 13 million by 2050, according to the Alzheimer's Association. Data from the 1,800-patient trial confirmed what researchers have suspected for years: that removal of deposits of a sticky protein called amyloid from the brains of patients with early Alzheimer's can delay progression of the disease. Unlike other drugs that have focused on amyloid, Lecanemab targets pockets of the plaque that have not yet clumped together. Eisai – Biogen, makers of the drug, are currently seeking approval from the FDA.
ELDER SCAMS TRENDING UPWARD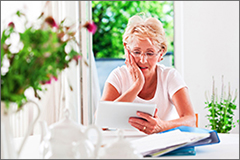 Comparitech is a platform that provides information and research on scam victimization, cyber security, and privacy issues. Earlier this month, Comparitech publicized a piece which contained an analysis of their fraud statistics from 2019 to 2021. The research found that the number of older adults falling victim to fraud in the US has escalated dramatically. The study noted that seniors lost more than $3 billion in 2020 to financial scams. This was an increase of nearly $1.5 billion over losses reported in 2019. There were other significant findings:
Senior citizens were less likely to report losing money to fraud but the median loss for this age group was much higher: "those aged 20–29 had an average loss of $324 in 2020. For 60–69 year-olds, this number rose to $426, while ages 70-79 suffered a median loss of $635. However, it was ages 80 and upwards that were the worst affected. In this case, the median loss was $1,300 (a nearly 105% increase over the nearest age group)."
Government documents or benefit scams were the most common identity theft schemes ensnaring victims who were 60 and older.
Romance scams resulted in the heaviest losses for the over 60s.
Older adults reported that scammers most often contacted them over the phone.
California was the most affected, with 12,000 victims over age 60. The second and third highest were Florida and Texas.
Love For Our Elders
ORGANIZATION SENDS LETTERS TO ISOLATED SENIORS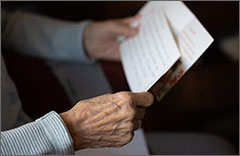 The holidays are coming. For many of us, the next two months will include long-awaited, joyful get-togethers with family. Unfortunately, for many older adults who don't have loved ones nearby, the holiday season is especially difficult. An organization called Love For Our Elders focuses on this problem – all year round. Started by a college grad who wanted to honor his beloved grandfather's memory, the non-profit now mails more than 250,000 letters to seniors around the world. They post online about older adults who would like mail on the 1st of every month and even have a few instructions on what makes a 'suitable' letter. Bundled letters to senior communities are possible, as well. If you're looking for a holiday activity that is likely to have a positive impact on a lonely senior, Love For Our Elders is a terrific option. Their mission is certainly fitting for what we call 'the giving season.'