ORCATECH EFind Study
FINANCIAL MONITORING POWERED BY EVERSAFE®
The Oregon Center for Aging and Technology (ORCATECH) is conducting 
research examining how financial behavior changes with age. The goal of the study 
is to discover the correlation between financial behavior and cognitive health.
YOU MAY BE ELIGIBLE IF YOU:
•  Have online access to your banking, investment, or other financial accounts

•  Are age 70 years or older

ANALYZE
We examine your historical financial behavior to establish a personal profile. Then we analyze daily transactions to identify unusual activity.

IDENTIFY
We look for unusual activity including unusual vendor transactions, certain account information changes, zero balances, and more.

ALERT
Suspicious activity alerts are delivered by email, text, phone or the EverSafe App.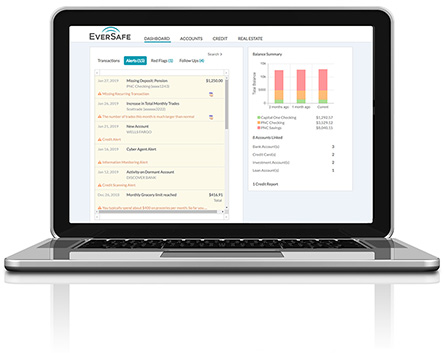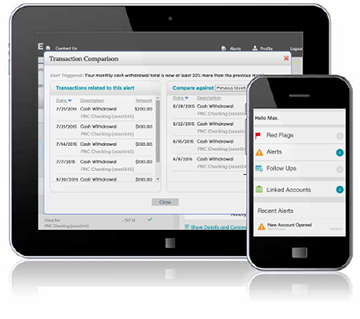 We are diligent about securing your data.
No money can be moved with EverSafe.
Study Participants receive:
12 months of FREE financial monitoring
2 visits to your home*
*Participants will be asked to complete two questionnaires and a series of paper and pencil tests
For more information, please contact the ORCATECH coordinator:
Jennifer Marcoe
marcoej@ohsu.edu
503.928.7292