Financial Advisors
Financial abuse in later life has been called a "silent epidemic." Older adults lose billions each year to scams, fraud and identity theft.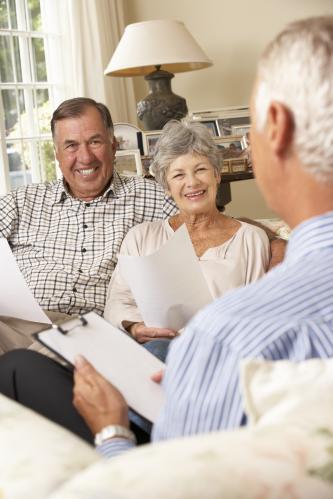 EverSafe® is a proactive financial defense network designed to protect a lifetime of savings by safeguarding against financial exploitation. Money can't be moved, but financial accounts and credit reports are monitored daily for erratic activity.
Protect Your Clients Today
EverSafe is now offering advisors the opportunity to provide discounted scam, fraud and identity theft protection for your clients. Our innovative technology service alerts members and their designated "Trusted Advocates" to suspicious activity on credit reports and financial accounts. This advocate may be a family member, financial advisor, attorney, accountant, agent (pursuant to a POA) or other professional. EverSafe's four levels of protection offer:
Comprehensive Identity Theft Protection
Monitoring of any/all Financial Accounts for Suspicious Activity
Capacity for One or More "Trusted Advocates" to Review Alerts and Serve as an "Extra Set of Eyes"
A Consolidated View of all Alerts, Financial Accounts and Credit Reports
Benefits
EverSafe reduces the risk that a client's assets will be diverted to outsiders—against
his or her wishes.
EverSafe provides a perfect opportunity to discuss issues related to aging and declining financial capacity with clients and their families. EverSafe is a great conversation-starter with seniors and/or their adult children.
Only 2% of inter-generational wealth currently remains with a senior's advisor. (Sisk 2011) In addition
to protecting your clients, you have an opportunity to retain and expand funds now under advisement.
If your client chooses to designate you as an EverSafe "Trusted Advocate," you can act as an "extra set of eyes" in the monitoring of your client's accounts.
EverSafe provides the first financial monitoring and identity theft service focused specifically on elder fraud, thus preserving a lifetime of savings.
The EverSafe support team can answer questions and offer expert advice on problems related to suspected fraud and/or identity theft. If you have questions, please contact us at 888-575-8265.
Advisor Registration
Why Register?
REGISTER NOW to receive a promotion code that provides your clients with a 20% discount.
Once registered, you are entitled to a complimentary membership so you can protect yourself and familiarize yourself with the service. 
Questions?
Click here to contact us.